Welcome to INC
The Institute for Neural Computation (INC) is an organized research unit of the University of California at San Diego with 44 members representing 14 research disciplines, devoted to the research and development of a new generation of massively parallel computers through a coherent and cohesive plan of research spanning the areas of neuroscience, visual science, cognitive science, artificial intelligence, mathematics, economics and social science, and computer engineering. View the affiliated faculty list here ...

INC researcher involved in guidance of new NIH initiative on music and health

Click here to view a video of the event and of Dr. John Iversen's talk!
---
The INC offers an NIH-funded training program for graduate students and postdoctoral fellows in Cognitive Neuroscience. Training emphasizes advanced methods for analyzing the neural bases of cognitive processes including perception, selection attention, learning, memory, and cognitive control, which are essential for adaptive everyday functioning.
More...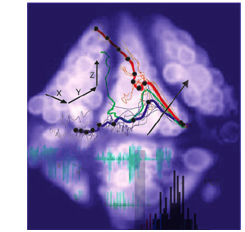 The Computational Neuroscience specialization is a new facet of the broader Neuroscience graduate program at UCSD . The goal of the specialization is to train the next generation of neuroscientists with the broad range of computational and analytical skills that are essential to understand the organization and function of complex neural systems.
More...
Events
...more events
---
INC in the News
(2/8/18, UCSD News)
New '4-D Goggles' Allow Wearers to be 'Touched' by Approaching Objects
The goggles have been developed by a team of researchers in INC at UC San Diego and at San Diego State University.
(1/2/18)
Congratulations Dr. Leanne Chukoskie, for being featured in San Diego Magazine!

(12/2017)
Congratulations Dr. Terry Sejnowski, for being elected as a National Academy of Inventors (NAI) Fellow! More about the NAI Fellows Program

(12/12/17, KPBS)
What Learning Looks Like: Creating A Well-Tuned Orchestra In Your Head
Dr. John Iversen discusses the neuroscience of music and its effect on brain development in school age children!
(7/11/17)
UC San Diego Part of International Team to Develop Wireless Implantable Microdevices for the Brain
Institute for Neural Computation (INC) Co-Directors Drs. Terry Sejnowski and Gert Cauwenberghs are part of the international collaboration led by Brown University.
(5/2017)
Drs. Sejnowski and Oakley launch a new Massive Online Open Course (MOOC) and are writing a Learning How To Learn book for children!
Drs. Sejnowski and Oakley's extremely popular MOOC for Coursera called "Learning How to Learn," has already enrolled 1.8 million learners. As a follow-up, they launched a new course in April 2017 called "Mindshift: Break Through Obstacles to Learning and Discover Your Hidden Potential." They are also writing a "Learning How to Learn" book for children ages 10-13, to be available in April 2018!