Welcome to INC
The Institute for Neural Computation (INC) is an organized research unit of the University of California at San Diego with 44 members representing 14 research disciplines, devoted to the research and development of a new generation of massively parallel computers through a coherent and cohesive plan of research spanning the areas of neuroscience, visual science, cognitive science, artificial intelligence, mathematics, economics and social science, and computer engineering. View the affiliated faculty list here ...

INC researcher involved in guidance of new NIH initiative on music and health

Click here to view a video of the event and of Dr. John Iversen's talk!
---
The INC offers an NIH-funded training program for graduate students and postdoctoral fellows in Cognitive Neuroscience. Training emphasizes advanced methods for analyzing the neural bases of cognitive processes including perception, selection attention, learning, memory, and cognitive control, which are essential for adaptive everyday functioning.
More...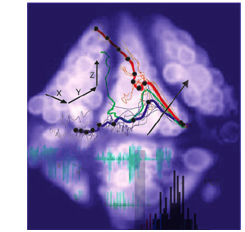 The Computational Neuroscience specialization is a new facet of the broader Neuroscience graduate program at UCSD . The goal of the specialization is to train the next generation of neuroscientists with the broad range of computational and analytical skills that are essential to understand the organization and function of complex neural systems.
More...
Events
...more events
---
INC in the News
(7/18/18, 10 News)
New summer internship underway at UC San Diego
Dr. Leanne Chukoskie founded a program that has hired dozens of paid interns diagnosed with autism. The interns develop computer apps that can help others with autism, as well as anyone trying to improve motor skills and focus.
(6/22/18, Science)
Can science-based video games help kids with autism?
Discusses work at UC San Diego's Research on Autism and Development (RAD) Laboratory with Director, Jeanne Townsend, and Associate Director, Leanne Chukoskie. (Originally published on Spectrum)

(3/8/18, UCSD News)
Scientists Construct Google-Earth-like Atlas of the Human Brain
Ruey-Song Huang of UC San Diego and Martin Sereno of San Diego State University have produced a new kind of atlas of the human brain that, they hope, can be eventually refined and improved to provide more detailed information about the organization and function of the human brain...
(2/8/18, UCSD News)
New '4-D Goggles' Allow Wearers to be 'Touched' by Approaching Objects
The goggles have been developed by Ruey-Song Huang of UC San Diego and Martin Sereno of San Diego State University.