Welcome to INC
The Institute for Neural Computation (INC) is an organized research unit of the University of California at San Diego with 44 members representing 14 research disciplines, devoted to the research and development of a new generation of massively parallel computers through a coherent and cohesive plan of research spanning the areas of neuroscience, visual science, cognitive science, artificial intelligence, mathematics, economics and social science, and computer engineering. View the affiliated faculty list here ...

INC researcher involved in guidance of new NIH initiative on music and health

Click here to view a video of the event and of Dr. John Iversen's talk!
---
The INC offers an NIH-funded training program for graduate students and postdoctoral fellows in Cognitive Neuroscience. Training emphasizes advanced methods for analyzing the neural bases of cognitive processes including perception, selection attention, learning, memory, and cognitive control, which are essential for adaptive everyday functioning.
More...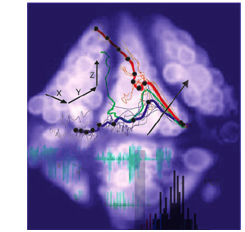 The Computational Neuroscience specialization is a new facet of the broader Neuroscience graduate program at UCSD . The goal of the specialization is to train the next generation of neuroscientists with the broad range of computational and analytical skills that are essential to understand the organization and function of complex neural systems.
More...
Events
...more events
---
News
Dr. Masao Ito
December 4, 1928 – December 18, 2018

Dr. Masao Ito died at the age of 90. Dr. Ito was a Japanese neuroscientist and director of the Brain Science Institute. He won the 2006 Gruber Prize in Neuroscience and the 1996 Japan Prize. He was elected a Foreign Member of the Royal Society in 1992.
(10/25/18, Brain Inspired)
Dr. Terrence Sejnowski is interviewed for a podcast: "How to Start a Deep Learning Revolution" (see #15 on the following webpage)...
(10/16/18, The Verge)
A pioneering scientist explains 'deep learning'
Dr. Terry Sejnowski discusses his new book, The Deep Learning Revolution. More...
(9/19/18, UC San Diego)
Physicists Train Robotic Gliders to Soar like Birds
Researchers used reinforcement learning to train gliders to autonomously navigate atmospheric thermals. The study, a collaboration between UC San Diego, the Salk Institute and Abdus Salam International Center for Theoretical Physics in Italy, was published in the Sept. 19 issue of "Nature." Dr. Terry Sejnowski, a co-author of the study, explains, "This paper is an important step toward artificial intelligence." More...

(September 2018)
Sound Health:
Music and the Mind
TDLC investigator Dr. John Iversen spoke at Music and the Mind, held at The Kennedy Center on September 7-8, 2018. The program brought together artists and neuroscientists to explore connections between music, rhythm, and brain development. Read about the event on The Kennedy Center website, or download the flyer here!