Sound Health Network Launch Event (January 26, 2021)
This 60-minute event explored how music can provide insights into brain functioning, reduce social isolation, promote community solidarity, and influence health. Dr. Iversen took part in a conversation about the power of music in community with musician Quetzal Flores. Watch here!
Also, Closer to Truth: How Do Brains Make Music?  Dr. John Iversen is interviewed in this PBS series on music and the brain. Watch Part 1 interviews with INC's John Iversen, along with Mark Tramo, Diana Deutsch, and Elizabeth Margulis. 

Music and the Mind: Shaping Our Children's Lives Through Music Engagement
(September 7-8, 2018)
Sound Health, launched in 2016, aims to expand our understanding of the connections between music and wellness. This year's event spanned two days filled with performance and discussions about how music impacts the developing brain, with a deeper focus on childhood development. CNN's chief medical correspondent Sanjay Gupta hosted the evening concert - Music and the Mind: SoundHealth - The Concert. INC's Dr. John Iversen joined Dr. Nina Kraus, Dr. Charles Limb, and Dr. Laurel Trainor, on an exploration into how music can "excite our neurons, shape our brains, harness our creativity, and bring us together." (video below)


The evening also featured performances by renowned musicians and other special guests. Dr. Iversen performed with legendary Grateful Dead percussionist Mickey Hart! (video below)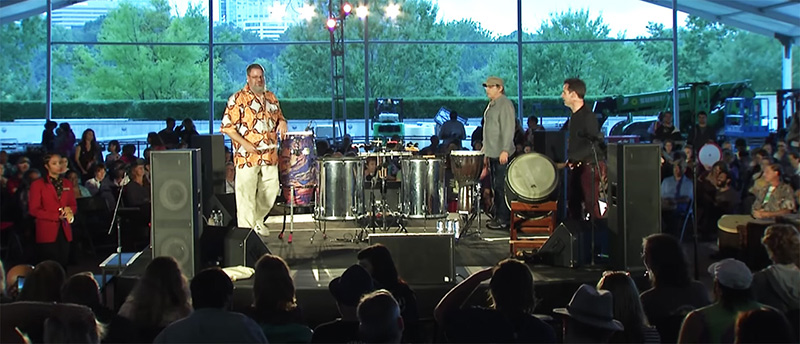 About SoundHealth
Sound Health was launched in 2016 under the leadership of Renée Fleming and Dr. Francis Collins, and is a partnership between the Kennedy Center and National Institutes of Health, in association with the National Endowment for the Arts.
Click here to read about Dr. Iversen's participation in the 2017 SoundHealth event!